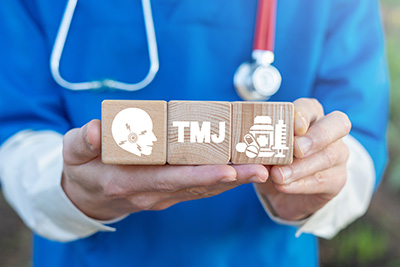 Two temporomandibular joints (TMJ) on each side of your face connect your jawbone to your skull and function somewhat like sliding hinges. TMJ disorders can cause pain in your jaw joint and in the muscles that control jaw movement. Botox is a quick, non-surgical treatment that can ease the symptoms of TMJ.
Our Raleigh, NC Botox injectors, Meredith Harris, NP and Heather Shelton Roberts, RN, BSN are amongst the country's top aesthetics specialists. Meredith is a national trainer for Allergan – the producer of Botox. Together, they have administered safe and effective Botox injections to thousands of patients.
To learn more and to schedule your Botox injection consultation, please call ☎ (919) 521-8282 or contact us online today!
What is TMJ Treatment with Botox?
Botox Cosmetic—often called Botox—is a neuromodulator created from the Clostridium botulinum toxin type A. It's FDA-approved to improve the look of severe forehead lines, crow's feet lines around the eyes, and glabellar lines (frown lines between the eyebrows).
Botox also relaxes muscles, and that makes it a powerful adjunct therapy for patients suffering from TMJ disorder symptoms. Botox helps relax tense jaw muscles and thus can alleviate pain. Botox for TMJ is typically recommended as a complementary treatment to other TMJ treatments, but Botox may provide all the relief you need – depending on your symptoms.
How Does Botox Work to Treat TMJ?
Neuromodulators like Botox block the nerve impulses that cause facial muscle contractions, relaxing these muscles. Botox for TMJ may be injected into your jaw muscles, forehead, and temple, depending on your symptoms.
The injections will cause the jaw muscles to relax which can bring pain relief and decrease your TMJ symptoms. While the results vary from person to person, the effects of the Botox injections usually last between three to six months, perhaps even longer. Additional injections are required for ongoing relief.
Benefits of Botox for TMJ
Botox is a nonsurgical, minimally invasive treatment for TMJ using very small needles. Some of the benefits of TMJ Treatment with Botox include:
Targets specific facial muscles, often slimming the appearance of the jaw
Takes only a few minutes to administer
Has little discomfort, if any
Avoids the downtime of more invasive procedures like surgery
Has benefits that last for several months or longer
How Much Botox Do I Need?
The amount of Botox you'll need to treat your TMJ disorder depends on many different factors that can range from your gender to the strength of your facial muscles.
At New Life Aesthetics, each patient receives a personalized Botox treatment plan. One of our aesthetic nurses will spend time during your consultation to assess your needs and answer your questions prior to each treatment.
What to Expect Prior and During Your Botox Appointment
Before your treatment session, we will spend time reviewing any medications you're taking, as well as answering any particular needs you may have.
The week before your Botox injection, avoid the following to minimize bruising and bleeding during and after your procedure:
Aspirin
Anti-inflammatories
Fish oil
St. John's Wart
Vitamin E
Green tea
Your appointment will last about a half-hour. No anesthesia is used during the procedure. You can return to your normal daily activities immediately after your treatment, but it is recommended that you avoid laying down and engaging in excessive physical activity for a few hours. It is also best to avoid applying makeup, rubbing, or massaging the area treated for approximately 4 hours after the injections.
Read our Full Botox Pre and Post Treatment Instructions
Results of TMJ Treatment with Botox
Most patients begin to feel relief from TMJ disorders, as well as bruxism (teeth grinding), within three to five days of Botox injections, though in some cases, it may take up to two weeks. Maintenance treatments are required to continue results of Botox injections for TMJ. With each subsequent injection, Botox trains the muscles to relax.
Botox injections not only improve the pain that people with TMJ experience in their jaw, but from a cosmetic perspective, over time, the Botox injections may also slim the muscle and create a more narrow lower face and sleeker jaw appearance.
Request Your Botox Treatment for TMJ Today!
Address your TMJ today with Botox. Call ☎ (919) 521-8282 or contact us online to schedule your Botox for TMJ consultation today!
About New Life Aesthetics
Nestled inside the beautiful Magnolia Place in the Crabtree District of Raleigh, New Life Aesthetics offers a full complement of aesthetic treatments and services in a private, serene, and inviting location. New Life Aesthetics is owned and operated by Meredith Harris, NP. Her concept and dream of New Life became a reality in December 2014. Heather Shelton Roberts, RN, BSN, joined the practice in 2021. Meredith and Heather, your team of aesthetic nurses – together with a dedicated support staff – work together with a simple philosophy about aesthetics: We seek to provide the premier experience for each and every guest, from the very first touch-point.
---