Looking for a non-surgical option for treatment of wrinkles and other aging skin conditions?
The Subnovii Plasma Pen offers great skin resurfacing and tightening results. The treatment encourages collagen production through natural skin healing, thus improving wrinkles, sagging skin, and scars.
To schedule your Subnovii treatment and revive your skin, please call our Raleigh, NC location at ☎ (919) 521-8282, or contact us online.

What is Subnovii Plasma Pen treatment?
The Subnovii Plasma Pen is a hand-held, pen-like device that utilizes low-frequency technology for aesthetic purposes.
The energy technology is used to reduce the appearance of benign lesions, acne scars, and wrinkles on delicate skin areas.
The protocol's intensity level can be adjusted and customized to meet your specific needs.
How does the Subnovii Plasma Pen work?
Plasma, or ionized gas, is one of four types of energy and is the same energy we experience from the sun. There is a thin layer of plasma along the surface of your skin. The Subnovii Plasma Pen emits a low-frequency energy arc that interacts with plasma along your skin's surface.
This energy penetrates the surface of your skin and triggers a healing response. The interaction causes your fibroblast cells to start producing elastin, hyaluronic acid, and collagen in the dermal layer of your skin. The device also tightens the skin's superficial layer known as the epidermis.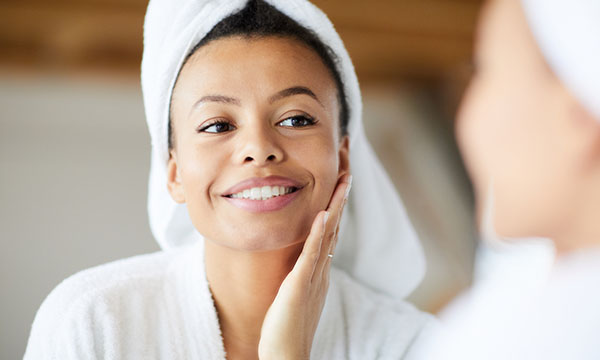 What areas can be treated?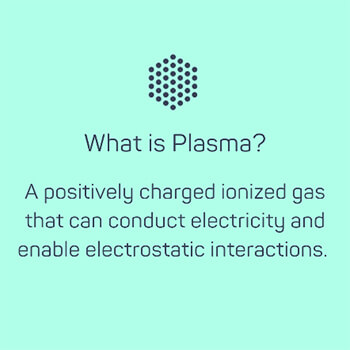 Subnovii Plasma Pen can be applied to the following skin areas:
forehead lines
around the eyes
lip lines
jawline
neck
décolletage
acne scars
virtually anywhere you have crepe-like skin!
The number of treatments and size of the treated areas(s) will influence how long your treatment session will last. At minimum, your appointment will take about 20 minutes.
One of our aesthetic nurses will work with you to determine if Subnovii Plasma Pen skin tightening is right for you during your initial consultation.
---
Subnovii Plasma Pen Treatment Results
---
How long do Plasma Pen Results Last?
The Subnovii Plasma Pen's results may last for up to three years, but it may take up to 4 months to see the treatments full effects. Some patients may see changes within the first 10 days after their appointment.
Does the Plasma Pen Treatment Hurt?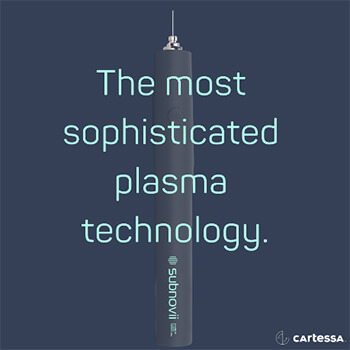 Before your treatment, you will receive a local anesthetic to reduce discomfort. The hand-held device will not actually touch your skin; instead, the plasma will do the work. Heat will be experienced in the local area of treatment immediately following the procedure but this will resolve the same day.
Are there any side effects?
The device creates tiny, instant injuries on the skin to trigger your body's natural wound-healing and cell-regenerating process. Small scabs develop and serve as a natural, protective barrier to the activity going on below the skin. Side effects may include itchy or tight skin. These scabs will slough off about one week following treatment, revealing fresh skin beneath.
We will provide you with specific aftercare instructions to help ensure your comfort, safety, and efficacy of the treatment. Plan to see us again as a follow up to treatment within two weeks.
Read our Subnovii Plasma Pen Post Treatment Instructions
Request Your Appointment Today!
Give yourself the chance of a younger-looking appearance. To schedule your consultation with Raleigh's top Subnovii Plasma Pen Treatment providers,
please call ☎ (919) 521-8282, or contact us online today!
---