Forever Young BroadBand Light (BBL)™ is a revolutionary technology by Sciton that addresses the subtleties of your complexion on a much deeper, customized level. The Forever Young treatment delivers energy deep into your skin, boosting your body's natural ability to regenerate new, healthy skin cells, while replacing the aging, stress, and sun damaged cells - anywhere on your body. If you've dreamed of repairing wrinkled, discolored or acne-scarred skin on your face, neck, hands, chest, and shoulders this treatment is for you.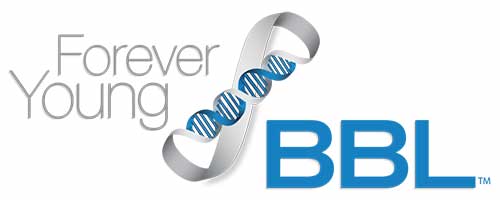 Forever Young ™ reveals fresh, radiant, gorgeously contoured skin. Take your first step toward reviving the naturally youthful you by calling New Life Aesthetics at ☎ (919) 521-8282, or fill out the form below.
---
What Is Forever Young™ Broad Band Light Therapy?
Forever Young ™ delivers both infrared and visible light energy to gently heat the upper layers of your skin (the epidermis and the dermis). The heat absorbed by the targeted areas will stimulate your skin cells to regenerate, stimulating changes in skin tone, texture, elasticity and pigmentation.
By actually altering the genetic makeup of your skin cells, this non-invasive therapy stimulates your body to produce more collagen and elastin - the building blocks of fresh, healthy skin. Gradually, your aging skin cells adopt the behavior of younger ones, reviving your genetically youthful complexion without the risks, costs, or long recovery times surgery demands.
---
What Can Forever Young™ Do For Me?
This powerful treatment can reduce or delay signs of aging and discoloration. Our team of aesthetic nurses successfully corrects these skin conditions through the Forever Young treatment:
fine wrinkles
age spots (liver spots)
freckles
blotchiness
large pores
sun-damaged skin
hemangiomas
rosacea
You can still benefit from Forever Young™ even if your skin isn't yet damaged - it can serve as a preventive treatment to maintain your skin's youthful radiance.
---
Forever Young BBL Treatment Results
---
What happens during my Forever Young™ treatment?
First, you'll have a consultation to go over your treatment goals and medical history, so everyone's on the same page. Then you'll schedule your procedure. Before entering our skincare suite, please remove all makeup and lotion. Wear loose, comfortable clothing. Males should shave immediately before coming in.
The nurse will protect your eyes with safety glasses. You may feel a brief warming sensation as the light is absorbed by your targeted areas. Your procedure may take about 15-45 minutes, depending on the size of the area being treated.
This is a gentle, non-invasive procedure with virtually no downtime. In most cases, you're able to apply makeup, return to work, and resume most activities the next day.
You may experience some redness or mild stinging that usually resolves by end of day. Sunspots and freckles may turn reddish brown, then begin to flake off within 1-2 weeks. Complete healing typically takes between 1-2 weeks. The skin on your body might take longer to heal than the skin on your face.
Once healing and peeling is complete, your pores will be smaller, and your sunspots or uneven pigmentation reduced. Results depend on your condition, the number of treatments, and the area treated.
It's imperative to avoid direct heat and sunlight following treatment. Use of corrective and/or supportive medical-grade skincare will enhance the outcome of your treatment and protect your investment after your Forever Young™ treatment.
Most patients need a series of corrective treatments though you will notice benefits after each treatment. Maintaining your results with a treatment twice a year will keep your skin fresh and young.
As with any medical procedure, treatment results will vary from patient to patient depending on age, genetics, general health, condition severity, follow-up care, and environmental factors.
---
Am I a candidate for Forever Young?
Most patients with cosmetic skin concerns can gain satisfying results from Forever Young. However, these medical conditions or life stages may preclude you from being a candidate:
pregnancy/nursing
HIV/AIDS
open skin sores, including herpes sores
certain immune system disorders
a pacemaker or other electronically implanted device
extreme or severe skin disorders
certain medications
certain ages
During your consultation, be sure to discuss any medical conditions or medications you are taking that might sensitize you to light, affect wound healing, or interrupt blood clotting. Be sure to tell us if you've taken Accutane during the past year.
Forever Young BBL™ costs vary depending on treatment location, number of sessions required, and other considerations. To determine your costs, we will consult with you about your needs and goals. Currently, Forever Young is not covered by medical insurance.
---
Request Your Consultation Today!
Your skin is your largest organ - give it the love it deserves. Stop wondering how to get rid of acne scars, how to remove wrinkles, or how to find the most effective dark spot remover for face and neck discoloration.
Awaken a brand-new you today! To schedule your consultation, call New Life Aesthetics in Raleigh, NC at ☎ (919) 521-8282 or contact us online today!
Read our Forever Young BBL Therapy Post Treatment Instructions
---