diVa® Laser and diVaTyte® Vaginal Rejuvenation
Childbirth can be magically transformative, menopause - joyfully liberating. But their effects on vaginal tissue can be devastating - to your body and spirit. Laxity, looseness, bladder leakage, vaginal dryness, and painful sex can diminish self-confidence and sexual enjoyment, which can disrupt your mood, libido, and relationships.
As your eyes change with age, you get corrective lenses. As the cochlea in your ear deteriorates causing hearing difficulties, you get a hearing aid. When the skin on your face develops wrinkles and pigment you seek treatment. Why wouldn't you do the same when your vaginal tissue becomes thin and lax?
The diVa® and diVaTyte® systems are feminine rejuvenation technologies engineered for women just like you - women who want to look as young as they feel, and enjoy their femininity by regenerating birthing and menopause-induced damage, without medication or surgery.
At New Life Aesthetics, we care deeply about our patients' health and quality of life. We're devoted to helping you look and feel your very best. Discover how diVa® empowers you to revive and regenerate healthy, youthful vaginal tissue.
To request your consultation, call our Raleigh, NC location at ☎ (919) 521-8282 today, or contact us online today!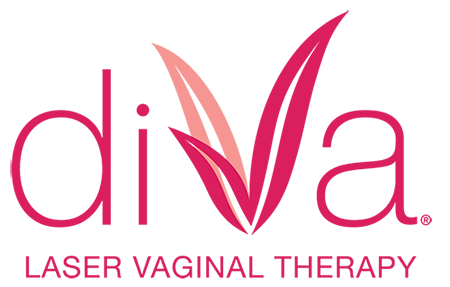 ---
What causes vaginal laxity and dryness?
Postpartum and post-menopausal vaginal tissue undergoes dramatic changes. After a woman deliver's a baby vaginally, her stretched, lax, and sometimes scarred tissue can alter her vagina's appearance and sexual sensitivity. It may also cause bladder leakage when she coughs or laughs. Breast-feeding may also have hormonal effects.
Estrogen deficiency during menopause can reduce vaginal lubrication and tightness. Certain medical conditions, like collagen related genetic disorders, traumatic vaginal injury, and some cancer treatments can also cause these symptoms.
A woman who's experienced a combination of these tissue traumas can develop significant vaginal laxity. Loss of elasticity and lubrication can make sex painful, difficult, or even impossible. She may feel embarrassed or less desirable because of her vaginal appearance or inability to orgasm. Until recently, medical practitioners could do little to help.
diVa® technologies are changing women's lives. These fast, easy, painless treatments are your first steps toward enjoying renewed vaginal sensation, decreased urinary incontinence and enhanced appearance - without taking prescription drugs or enduring complex surgery.
---
How do the diVa® systems work?
DiVa® and diVaTyte® are revolutionary fractional hybrid laser technologies that have changed the way medical practitioners rejuvenate vaginal tissue with dual-action efficiency.
The non-ablative laser beam gently heats the mucosal lining and underlying tissues of the vaginal canal and vulva, causing it to:
remodel (shrink and tighten) existing collagen
induce fibroblasts to replicate
create new collagen, elastin and reticular fibers in the extracellular matrix
stimulate growth of new blood vessels which restore oxygen, nutrition and lubrication
tighten and make the vaginal walls more elastic and pliable
reduce the diameter of the vaginal canal for improved sexual sensation
The ablative laser beam resurfaces the vaginal wall, generating new healthy tissue and improving aesthetic appearance.
While deeply heating underlying skin, the built-in cooling system prevents burning and keeps you comfortable, allowing customized treatment for your exact type and severity of damage.
Our non-surgical solutions are safe, effective, and simple - yet they offer unmatched vaginal enhancements you and your partner will love.
---
What can I expect from my diVa® treatments?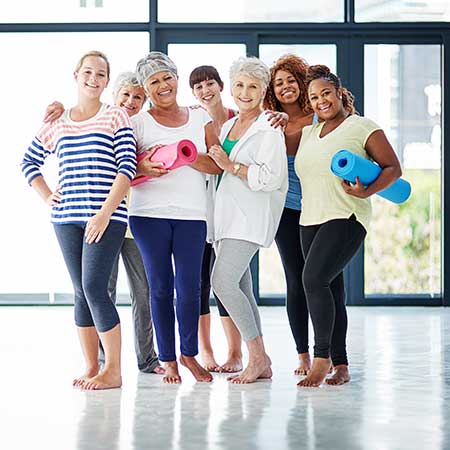 Unlike surgery, diVa® and diVaTyte® are fast, minimally invasive, yet powerful procedures that are performed right here in our comfortable private office suite. Because they produce the best results when performed together, most of our patients request both.
On the day of your procedure, you'll be asked to remove some of your clothing and lie down in a comfortable position. A topical anesthetic may be applied.
The diVa® vaginal laser hand-piece will gently insert a single-use Strengthened Quartz Dilator (no bigger than your thumb) into your vaginal opening. It will remain in place, while the laser hand-piece rotates, for full coverage. These sterile, single-use dilators significantly reduce the risk of cross-contamination between treatments.
The diVaTyte® procedure looks and feels nearly identical to the diVa® laser, but it applies pulsed light to stimulate collagen production in the areas of the external genitalia.
You may feel slight pressure against your vaginal wall, or sensitivity near your vaginal opening during the treatment. Your diVa session will take no longer than 5 minutes.
You can return to your regular daily activities, but may experience some discharge, discomfort or spotting for a few days. Avoid intercourse, vaginal insertion and soaking in water for at least 48 hours after your procedure. Our nurse will tell you if your body needs even more time to regenerate.
Most women require 3 treatments spaced 4 - 6 weeks apart for maximum benefit. Results may even be permanent - you can get back to enjoying vaginal wellness and the happy, healthy life you desire and deserve.
Read our diVa Laser Vaginal Therapy Post Treatment Instructions
---
What are the benefits of using diVa?
Choosing diVa® means choosing these benefits:
non-surgical: unlike cosmetic surgery, diVa® requires no anesthesia, hospital stay, or scarring
fast: your treatment is performed right here in our office, taking no longer than 30 minutes
cost-effective: your diVa® treatments cost much less than cosmetic surgery
safe: thousands of women have had diVa® treatments, with few or no side effects
discreet: unlike surgery, your treatment is performed quickly and requires no time off work for recovery
effective: most patients report strong satisfaction with their results and would recommend it to others... diVa has been rated 98% approval/satisfaction on RealSelf
---
Am I a candidate for diVa® treatments?
Most women experiencing unwanted effects of vaginal delivery or menopause qualify for diVa®. However, certain medical conditions or life stages may make some patients less than excellent candidates. These can include:
pregnancy
active or uncontrolled infections
severe vaginal prolapse
severe urinary incontinence
To discover whether diVa® treatments are right for you, please call or contact our office and speak with our team of skilled professionals.
---
Are there any side effects?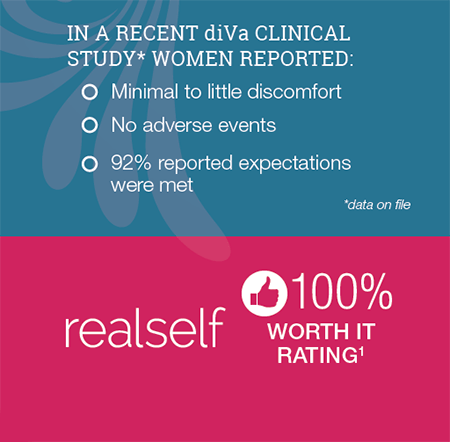 Typically, patients experience few or no side effects. In some instances, patients may experience these mild side effects that should go away within a 1-3 days:
redness or irritation in treatment area
light vaginal bleeding
mild swelling, itching, or discomfort
These significant side effects are extremely rare:
intense swelling, bleeding, or discomfort
nausea or vomiting
fainting or dizziness
infection
heavy vaginal discharge
If you experience these or any other extreme side effects, don't wait - get emergency medical attention right away.
---
How is diVa different from other vaginal laser rejuvenation treatments?
From MonaLisa to diVa, there are many different non-surgical vaginal rejuvenation protocols that can address symptoms of urinary incontinence, vaginal dryness, and low sex drive. The question now is: which one to choose?
Click here to see which laser vaginal rejuvenation treatment is right for you.
---
Request Your Vaginal Rejuvenation Consulation Today!
Vaginal looseness, urinary incontinence, or dryness after childbirth or menopause can impact your self-confidence and quality of life. You don't have to surrender your beauty, self-esteem, or sexual enjoyment. You deserve to feel and look vibrant - you deserve diVa®.
New Life Aesthetics in Raleigh, NC, can help you discover the power of diVa®.
To schedule your consultation, call ☎ (919) 521-8282, or contact us online today!
---