SKINVIVE™ by JUVÉDERM® is the first and only hyaluronic acid microdroplet injectable treatment to smooth skin and increase hydration – improving overall skin quality and bringing a lasting glow and dewy softness to the skin of your cheeks.
The newest innovation for skin quality is approved for us in all skin tones. One treatment, not a series of treatments, and you will witness how glowing, refreshed, healthy and hydrated your skin looks compared to before – and with an optimal treatment, SKINVIVE continues to provide results over the course of six months.
Don't let years slip away without seeing what SKINVIVE can do for you today! Call ☎ (919) 521-8282 or contact us online to schedule your consultation!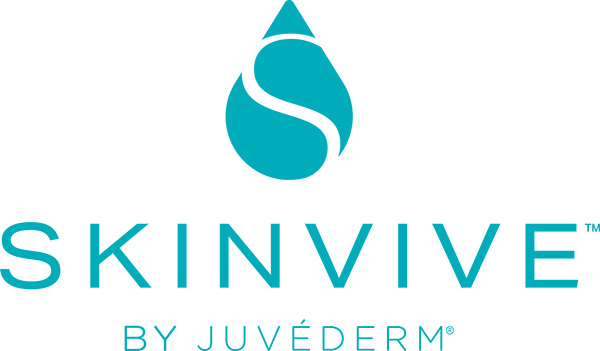 What is SKINVIVE?
Approved by the FDA in May 2023, for adults aged 21 and over, SKINVIVE is a minimally invasive injectable treatment developed by Juvederm to bring a lasting glow to your cheeks and a smooth, hydrated appearance.
Offering little to no downtime, with one treatment providing results over the course of six months, SKINVIVE doesn't require a recurring series of treatments.
Injecting microdroplets of hyaluronic acid, SKINVIVE is a smooth, injectable HA gel that contains a small amount of local anesthetic (lidocaine) that flows easily into the skin. It is approved for all Fitzpatrick Skin Types I-VI, lightest to darkest, addressing an important unmet need in this category.
Benefits of SKINVIVE?
Ready, set, GLOW. Yes, glow was reported by patients using a validated questionnaire that included satisfaction with how radiant their skin looked. In clinical studies, participants treated with SKINVIVE reported high satisfaction with how healthy, refreshed, hydrated, and glowing their skin appeared through a period of six months.
In a European post-marketing study, changes in aquaporin were observed after SKINVIVE treatment. This is significant because aquaporin is a hydration marker that facilitates the flow of water and glycerol into and out of cells, and aquaporin increases may mean increases in skin hydration.
There are so many benefits you just won't find with other skin treatment options, including:
Six months of glowing skin
15-minute treatment
Hydrates from within
No downtime
Colorblind versatility - works with light to dark skin types
No surgery required, minimally invasive procedure
Customizable treatment, and more
For immediate results to results that only improve over time, introduce your skin to SKINVIVE!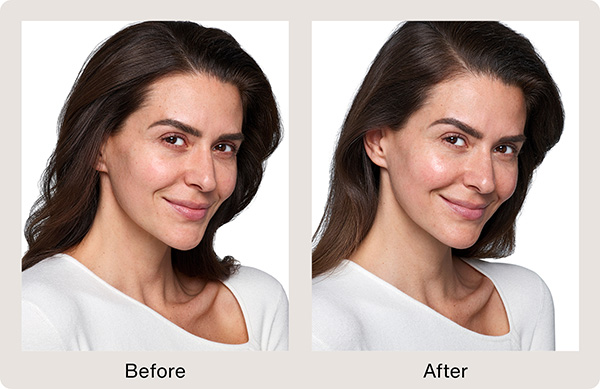 How Does SKINVIVE Work?
During your SKINVIVE treatment, hyaluronic acid is injected as microdroplets below the surface of your skin - increasing hydration and improving cheek smoothness. It is the first and only injectable hyaluronic acid treatment of its type.
What to Expect Prior and During Your Appointment for Your SKINVIVE Treatment
Before your treatment session, we will spend time reviewing your medical conditions and any medications you're taking, as well as answering any particular questions you may have. Your appointment will last anywhere from half an hour to 45 minutes. Topical anesthesia is optional, and additional comfort measures are available upon request.
If you have a history of recent or currently active skin infection or injury, your treatment will be scheduled once the skin barrier has healed.
SKINVIVE is contraindicated if you have a history of multiple severe allergies or severe allergic reactions (anaphylaxis), or if you are allergic to lidocaine, hyaluronic acid, or the gram-positive bacteria proteins used in this product. Tell us if you are using medications that may prolong bleeding (e.g., blood thinners, ibuprofen or aspirin). Talk to our aesthetic nurses about all safety issues that may impact your treatment.
Aftercare for Your SKINVIVE Treatment
Other than this, you can return to most normal daily activities immediately after your treatment. It is also best to avoid applying makeup or skincare products, or rubbing or massaging the area treated, until the next day. Proper sun protection is recommended. Refer to any pre- and post-care instructions provided by your injector.
Minimize strenuous exercise, exposure to extensive sun or heat, and alcoholic beverages within the first 24 hours after treatment.
Seeing the Results
You may begin to see progressive, visible results immediately and continuously for six months. Individual results and treatment sessions may vary. Watch out – your glow is showing!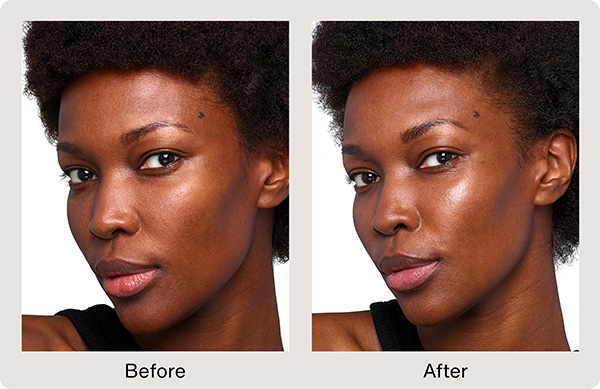 Request Your Consultation Today!
If you want youthful, glowing, smooth, dewy cheeks, then SKINVIVE could be the right treatment option for you. We want you to love the skin you're in. Choose from New Life Aesthetics' array of non-surgical options like SKINVIVE. Call ☎ (919) 521-8282 or contact us online to schedule your consultation!
---