O-Shot
If orgasms elude you, you're not alone. If you're convinced it's because childbirth or menopause have irreversibly altered your vaginal structure and sensation - you're wrong.
Vaginal dryness, looseness, or loss of sensation are debilitating changes you don't have to live with. Women can enjoy sex throughout their lives, as long as they nurture their ever-evolving female topography.
As women's health specialists, we have been treating a variety of women's sexual health concerns for over two decades. We are proud to offer the O-Shot, one of today's top non-surgical treatments for vaginal rejuvenation, orgasm enhancement and urinary incontinence.
The O-Shot (also known as the Orgasm Shot, with good reason) is a quick, simple procedure that delivers all-natural platelet-rich plasma to vaginal tissue. And because it's performed right here in our private, luxurious office suite, you'll be safe, comfortable, and nurtured by a compassionate practitioner you trust. The procedure takes as little as 30 minutes- no anesthesia, surgery, or long recovery time required.
At New Life Aesthetics, our caring experts understand women's life changes. We're happy to schedule your consultation so you can discover the O-Shot's transformative power. Reach out to us today in Raleigh, NC at ☎ (919) 521-8282, or contact us online today!
---
What's In The O-Shot?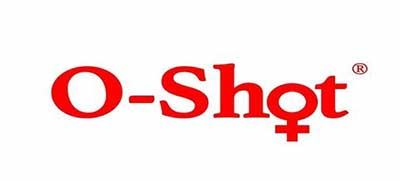 Your blood plasma contains: red cells, white cells, and platelets. The platelets are essential for blood clotting and contain vital proteins called growth factors. These growth factors regenerate your body's wounded or aging tissue and heal injuries.
Platelet-rich plasma contains many more platelets than are found in a typical blood sample. Platelet concentration (and growth factors) can be up to ten times greater than that of usual blood samples.
Your O-Shot is comprised of your own Platelet Rich Growth Factors. Because it's derived from your own blood, there's no risk of contamination.
---
How Does the O-Shot Work?
PRP contains many beneficial cells, such as vascular endothelial growth factor (VEGF), fibroblast growth factor (EGF), transforming growth factor-beta 1 (TGF-β1) hepatocyte growth factor (HGF), and insulin-like growth factor (IGF-1).
These growth factors stimulate soft tissue cell regeneration and the creation of new blood vessels, improving your vaginal texture and appearance while making you tantalizingly sensitive and easily aroused.
PRP is injected into the periurethral spaces and into the clitoris for the recovery of sexual function and for the treatment of urinary incontinence.
PRP promotes the production of:
collagen
fatty tissue
blood vessels
These proteins and tissues act together to firm and volumize your vaginal tissue, sensitize your clitoris, and offer support to the urethra to diminish symptoms of incontinence.
The O-Shot successfully treats a wide array of conditions, including:
decreased clitoral sensation
inability to orgasm (anorgasmia)
painful intercourse (dyspareunia)
vaginal dryness due to menopause or other causes
vaginal skin atrophy
low libido
urinary incontinence
---
The O-Shot Procedure
Unlike surgical procedures, your O-Shot is quick, minimally invasive, and virtually pain-free. First, you'll meet with one of our aesthetic nurses to discuss your medical history, your current health, and your expectations. It's important to mention any medications you're taking and any medical conditions you're currently experiencing, as these can affect your procedure's safety and effectiveness.
On the day of your procedure, we will draw a small blood sample from your arm. It takes just a minute and should cause little or no pain. Your sample is then spun in a centrifuge, separating the white and red blood cells from the platelets and creating a serum: your platelet-rich plasma.
We will use a strong topical numbing agent that will provide you will a very comfortable experience. Once you are numb, the PRP serum will be gently injected into your vaginal tissue and surrounding structures.
From blood draw to conclusion, your procedure should take no longer than 30-45 minutes. You can even get your O-Shot during your lunch break, as many women do. You may return to your regular daily activities immediately.
Most patients experience mild or no side effects. Minor pain, bruising, swelling, soreness, or bleeding at the blood draw site or injection sites is typical and should go away within a day or two.
Read our O-Shot Pre and Post Treatment Instructions
---
O-Shot Benefits
There are almost too many to name! Some of O-Shot's top benefits are:
non-surgical: no incisions, scarring, anesthetic, hospital stay, or long recovery time
strong and effective: high success and satisfaction rates make the O-Shot one of today's most popular vaginal enhancement procedures
long-lasting: your results may last up to a year; some patients report the O-Shots effects are permanent
quick and easy: your procedure takes no longer than 30-45 minutes, including prep time
all-natural: no artificial implant materials that can cause allergic reactions or get damaged, requiring another surgery (and more cost)
one and done: virtually no risk of error that would require further treatment
autologous: PRP is created from your own blood, so there's no risk of allergic reaction or infection from a donor blood sample
safe: over half a million PRP procedures have been performed worldwide, and very few patients report side effects
---
Who's an O-Shot Candidate?
Practically any woman desiring to improve sexual function and/or treat urinary incontinence is a good candidate. However, the following may preclude a patient from getting the O-shot:
pregnancy or nursing
immune system conditions
HIV/AIDS
hepatitis
cancer
Be sure to discuss your past and current medical conditions with us during your consultation.
---
Request Your Consultation!
You've given so much to so many - now it's time to nurture yourself. The O-Shot is empowering women worldwide. Discover how you can unleash your femininity and sexual passion- without the costs, risks, and long recovery times of traditional surgery.
Request your consultation today by calling our team of compassionate, dedicated experts in Raleigh at ☎ (919) 521-8282, or contact us online.
---