---
What is Microneedling?
Microneedling is an outstanding solution for the treatment of skin conditions inlcluding wrinkles, fine lines, acne scarring, and stretch marks. Micro needling is used for wound healing stimulation, skin tightening, skin lifting and skin rejuvenation.
Skin rejuvenation can be approached through the application of chemical peels, thermal injury with lasers, or micro-needling. Of the various options, micro-needling is the only treatment that is safe for all skin types and skin colors, and offers the most minimal down-time.
At our Raleigh microneedling clinic, New Life Aesthetics offers microneedling with the award-winning Collagen Pin, an advanced skin rejuvenation needling device.

See More Before & After Photos
---
How Does Microneedling Work?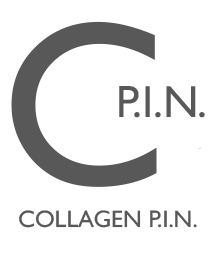 Collagen Pin is an automated microneedling system with a disposable tip cartridge that uses 36 micro-needles to vertically stamp the skin at high speed. The stamping action of the tip creates micro-injuries to the skin, stimulating new collagen production.
In doing so, these micro-injuries encourage and harness the body's innate ability to regrow and repair the skin through normal physiological processes.
The 36 pin tip, in combination with the deepest level of penetration available in the microneedling market, make the Collagen PIN the best device to counter signs of aging, acne scars and stretch marks.
Though benefits can be seen after just one session, it is recommended that 3-6 sessions, spaced about 4-6 weeks apart are performed for maximum results. For the four days following treatment, skin will be supported through the healing process with prescribed post-treatment skincare.
---
---
What to Expect During Your Microneedling Treatment?
For Meredith, guest comfort is a priority. A topical numbing agent will be applied to the skin and allowed to penetrate for approximately 30 minutes.
Once the skin is numb, it will be cleansed and prepared for the microneedling treatment.
Meredith will select an appropriate pharmaceutical skin product, or your own platelet rich plasma, to apply topically during the treatment. This product will serve multiple purposes of soothing, hydrating and encouraging production of collagen as tiny channels are created in the skin during treatment.
Treatment time averages 20 minutes. Once treatment is complete, the skin will appear as though it has been sunburned. This redness will persist for 24-48 hours for most guests.

---
What is Microneedling With PRP (Platelet Rich Plasma)?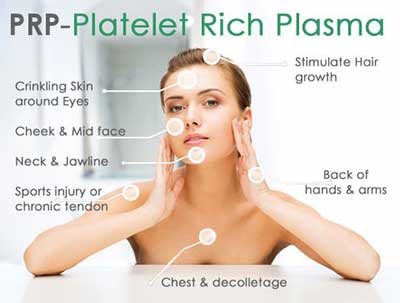 Platelet Rich Plasma has long been used in the medical field of regenerative medicine, orthopedics, dentistry, neurology and is now gaining much respect in the world of medical aesthetics. Science supports the use of PRP for the augmentation and regeneration of hard and soft tissues.
PRP is the source of concentrated platelet content present in blood. Apart from assisting blood clotting, platelets also release growth factors that assist the human body to repair itself by stimulating cells to regenerate new tissue.
Today, platelet rich plasma can easily be separated from blood, through a process of centrifugation. Using your enriched plasma permits the body to heal faster and more efficiently.
PRP treatments require that Meredith obtains a small tube of your blood prior to use. Once it has been centrifuged, it can be applied topically during microneedling treatments and/or injected in areas of scar tissue or treatment areas that need rejuvenation, hydration and/or volumization. Your PRP can be injected alone, or in combination with dermal filler treatments. PRP is excellent at accelerating wound healing, and rejuvenating the skin under treatment.
How Does Microneedling with PRP Treatment Work?
Platelets release growth factors which initiate the healing cascade. Platelet Derived Growth Factors promote synthesis of the extracellular matrix. Transforming Growth Factors aid in synthesis of collagen. Epidermal Growth Factor assists in the proliferation and differentiation of epidermal cells. The Vascular Endothelial Growth Factors stimulate angiogenesis. All of these actions promote healthy, new, cellular growth.
What to Expect During Your Microneedling with PRP Procedure?
Each New Life Aesthetics guest receives a complete consultation prior to treatment and skincare for use at home will be prescribed to support the treatment regimen. A single tube of blood will be drawn and centrifuged for injection. PRP is a clear straw-colored liquid that can be topically applied during a microneedling treatment or injected into areas in need of rejuvenation. Very little discomfort is experienced during this process.