Skin Care Treatment Consultation
New Life Aesthetics makes your home care a top priority. Aesthetic Nurse Practitioner, Meredith Harris, is passionate about the care you take for your skin at home. She has hand-selected the highest quality, medical grade skin care to assist you in meeting your individualized needs. Meredith will take the time to customize a plan of care that is as unique as you are! You will begin with a photo skin analysis which will help identify the underlying condition of your skin. Your skin type, age, condition, budget and lifestyle are all considered when she plans your care. Each product chosen will be described for its' benefits and how it should be used.
We invite you to come and experience our uniquely refreshing approach to anti-aging. Please call our office to schedule a complimentary consultation and photo skin analysis with Meredith.
Custom Home Solutions with New Life Aesthetics
At New Life Aesthetics, Meredith has worked closely with a chemist to formulate unique homecare products that will treat signs of aging, support post-procedure skin, and remedy acne. All New Life Aesthetics private label products are paraben, fragrance, petroleum and cruelty free. They are medical-grade, made to the highest quality standards and are the most stable and potent formulations available in skincare.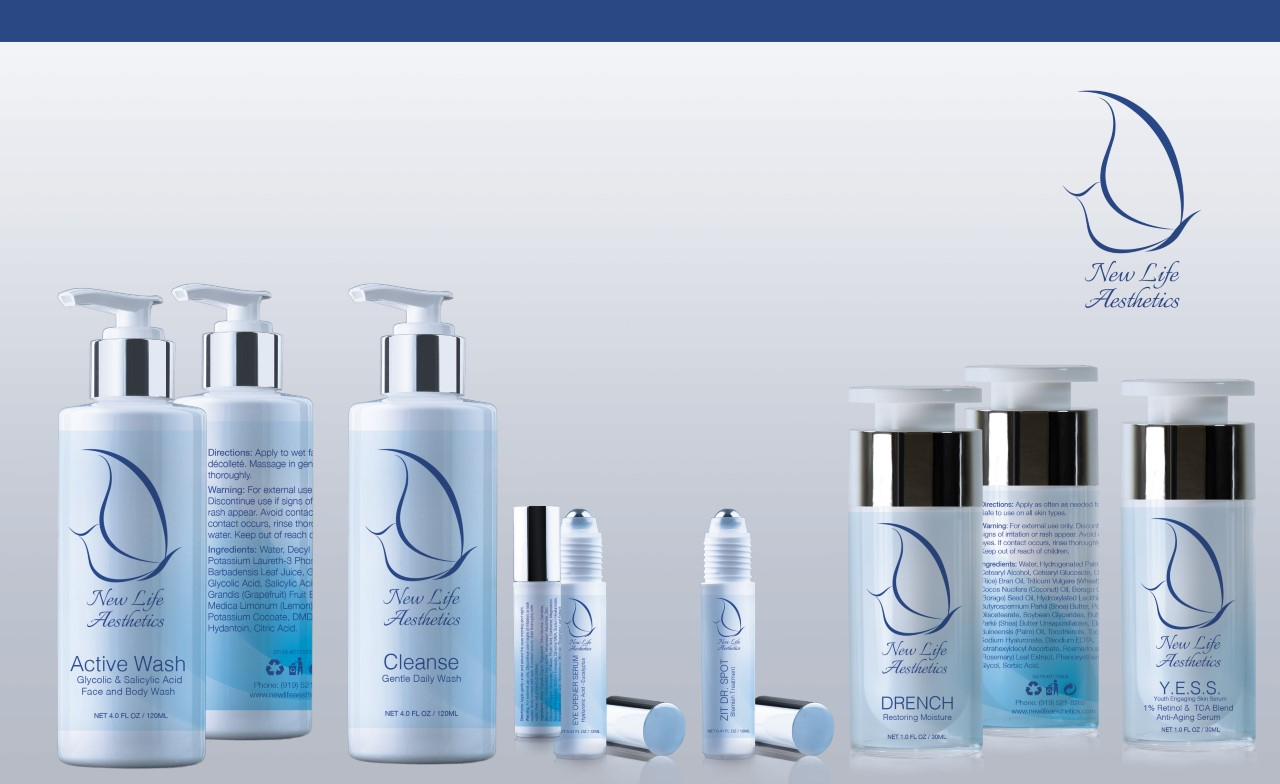 EltaMD® - Helping You Have Great Skin for Life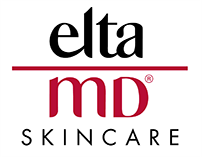 For more than 25 years, we have developed wound healing, sunscreens and skin care products that are widely used and recommended by physicians and other medical professionals in hospitals, burn centers, rehabilitation clinics, and long-term and short-term care centers. The Allergan approved treatment, EltaMD®, applies the experience to create innovative products that help restore, protect and maintain healthy skin and is formulated to cleanse, moisturize and repair visible signs of aging. EltaMD® is for every skin type and can fit into any type of lifestyle or specific special need.
SkinMedica® - Aging May Be Inevitable… But It Can Be Beautiful

Aging is something that happens to us all. As our collagen production diminishes, skin will begin to thin, causing elasticity to decrease. This causes facial sagging, fine lines and wrinkles. SkinMedica® products are known to be scientifically formulated and clinically tested to revitalize skin and revive your skin's youthful appearance. SkinMedica® products go to work the moment they are applied. After consistently using a daily regimen that includes our clinically-tested products, you'll begin to see noticeable results. SkinMedica® chooses scientifically proven ingredients, such as growth factors and other compounds, to formulate advanced skin care products with antioxidants and retinoids that enhance the natural appearance of your skin by helping to prevent free radical damage.
All SkinMedica® products are part of a medically supervised skin care regimen. Meredith will customize the skincare regimen that will offer your skin support and continuous improvement before and after all in-office treatments.
PCA Skin

PCA SKIN® uses clinically-backed research and science to develop safe and effective products that deliver healthy, beautiful skin. PCA accomplishes this while maintaining a deep respect for human health and the environment. They formulate with ingredients found naturally in the skin and body for maximum compatibility. This ensures optimal results without unnecessary side effects. Formulating new products takes years to perfect. Before a new formulation is released, PCA SKIN performs extensive product testing and all finished products are tested with patients in medical practices. PCA SKIN® does not perform or condone animal testing at any point during the formulary process. All ingredients in PCA SKIN products have decades of research proving their safety on human skin. Effective and consistent outcomes are top priority. Meredith Harris is a PCA Certified Professional, trained to select the correct customized homecare regimen for you.