If you struggle with rough skin texture, dark spots from sun damage, or acne - a chemical peel might be a great treatment option for you.
Some changes to our skin we can see (discoloration, roughness, large pores) but there is also damage deeper within the skin that is difficult to see with the naked eye. This is why New Life Aesthetics uses multiple different imaging systems to expose the signs of aging and problem areas.
This information helps guide our providers to formulate a customized PCA SKIN peel personalized just for you and your skin. Chemical peels have a number of benefits including:
Correct sun damage including discoloration
Help soften fine lines and wrinkles
Brighten the skin
Reduce acne outbreaks and scaring
Provide an overall rejuvenating effect to your appearance
Though peels come in all shapes and sizes, our nurses are PCA Certified Professionals, trained in the delivery of safe and effective skin treatments. As experts at formulating customized treatments that layer onto the skin, they are able to tackle your specific concerns and skin issues.
If you're ready to improve the health of your skin, call New Life Aesthetics at (919) 521-8282 or contact us here to schedule your chemical peel today!
What is a PCA SKIN Chemical Peel?
Chemical peels formulated by PCA SKIN are completely customizable, which means our specialists can treat even the most sensitive conditions, and address all skin types and ethnicities.
Ingredients are hand selected and are uniquely compatible with the skin and body to ensure the best results are achieved. Professional treatment products are created to work together in customized regimens that deliver healthy, beautiful, younger-looking skin.
The type of ingredients used are based on your skincare needs. If you're hoping to lighten and brighten your skin and reverse sun damage, there are certain formulations to achieve those goals compared to someone focusing on reducing acne outbreaks and scarring.
Chemical peels work by increasing how fast your skin cells make new, healthy cells. By doing this, you can replace dull, aged skin cells more quickly to reveal youthful and glowing skin. Chemical peels can also break up pigment deep within the skin that cause discoloration and this can reverse sun damage.
Certain types of peels also help clear up acne deep within the skin, treat the inflammation and minimize scarring. Chemical peels can also shrink pores and minimize oil production, which can smooth skin and reduce the risk for future outbreaks.
All PCA SKIN products are free of synthetic dyes and fragrances, mineral oil, petroleum, lanolin and phthalates. PCA SKIN pairs health, beauty and science to create each unique formulation to provide our guests with custom skin health solutions.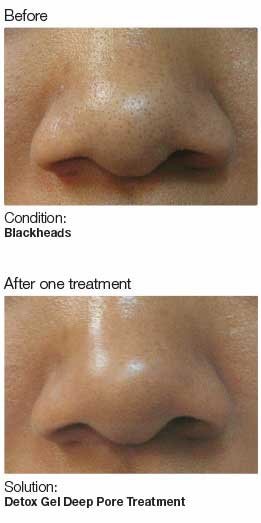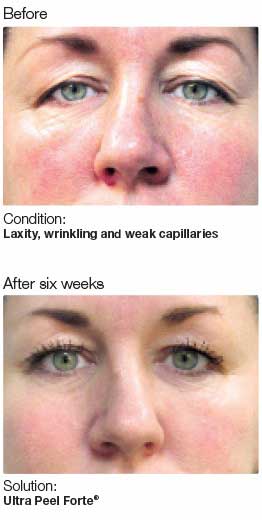 What to Expect During and After a Chemical Peel Treatment?
After your consultation, one of our nurses will address your questions and concerns as well as goals for your chemical peel. Once this is done, a plan of care is designed and your personalized PCA SKIN peel is formulated.
The chemical peel procedure itself is fairly straightforward and quick. The provider will apply your formulation (which is in a liquid form) to your face in layers. After the chemical peel is applied, a calming ointment and SPF will help soothe and protect your skin post-peel.
Down-time is dependent on the peel solution and the depth of penetration. If a superficial peel is used, there is little to no down-time. Medium-depth peels may cause some redness and peeling a few days after your treatment. If you have a deeper peel, you can experience peeling up to 10-14 days after your treatment.
No matter what depth you have, using SPF is vital as new skin starts to come to the surface. Using SPF will reduce risk of blistering and reduce sun-related damage.
Pre and Post Treatment Instructions
How Many Chemical Peel Treatments Do I Need?
Generally chemical peels require a series of treatments to achieve visible, long-lasting results. They can be done as frequently as every four weeks or you can space them out and get a deeper PCA SKIN peel every six months until your goals are met.
With good sun protection, results can last months, even years. Deeper peels generally provide a long-lasting effect.
Schedule Your Chemical Peel Today!
If you're in the Raleigh area and curious about chemical peels, reach out for your chemical peel consultation today! Our aesthetic nurses can review your concerns and goals as well as assess any skin damage to determine the best treatment plan for you.
Call New Life Aesthetics at (919) 521-8282 or contact us here to schedule your chemical peel today!
---