Medical Skin Peels
Your skin is the largest organ of your body. Environmental exposure and genetic aging impact the aging of the skin. Meredith utilizes several imaging systems to expose the signs of aging, such as pigment and wrinkles. Once thoroughly examined, a plan of care is customized for each guest. The combination of laser technology, microneedling (aka collagen induction therapy) and/or skin peels are prescribed to combat the signs of aging.
Though peels come in all shapes and sizes, Meredith is a PCA Certified Professional, trained in the delivery of safe and effective skin treatments. As an expert at formulating 'cocktails' that layer onto the skin, she is able to help meet the individual needs of her guests.
Customizable Chemical Peels
Chemical peels formulated by PCA SKIN are completely customizable, which means that Meredith can treat even the most sensitive conditions, and address all skin types and ethnicities.
Formulating products that improve skin health is a cornerstone of PCA SKIN®. Ingredients are hand selected and are uniquely compatible with the skin and body to ensure the best results are achieved. Professional treatment products are created to work together in customized regimens that deliver healthy, beautiful, younger-looking skin.
All PCA SKIN products are free of synthetic dyes and fragrances, mineral oil, petrolatum, lanolin and phthalates. PCA SKIN pairs health, beauty and science to create each unique formulation to provide our guests with custom skin health solutions.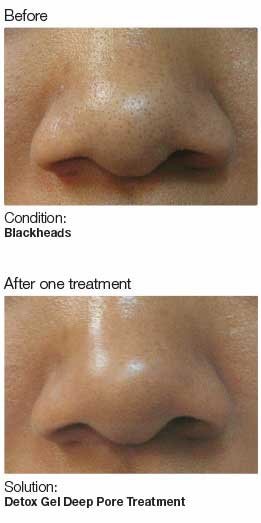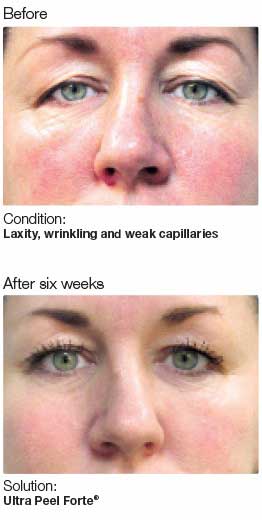 See More Before & After Photos
---
What to Expect During and After a Chemical Peel Treatment
Once a thorough consultation addresses your questions and concerns and a plan of care is designed, treatment requires a short office visit to apply the peel.
Down-time is dependent on the peel solution and the depth of penetration. The state of your skin after a peel depends on the type of chemical used and your skin type. Superficial peels have limited effects. Medium peels may cause some redness and the deeper peels may require 10-14 days to recover.
---
How Many Chemical Peel Tretaments Do I Need?
Generally chemical peels require a series of treatments to yield visible, long-lasting results. They may be done once every 4-24 weeks, until the desired results are achieved. With good sun protection, results can last months, even years. This is dependent upon the depth of the peel. The deeper peels generally provide a long-lasting effect.