Shape a younger-looking appearance with Bellafill injections!
Bellafill is a facial filler that adds volume to the skin and encourages collagen production. It's used for a variety of effects, such as reducing acne scars, filling hollows, and contouring the chin. The results are instant and can last for years.
See for yourself what Bellafill can do for you. Call (919) 521-8282 or contact us online to schedule your consultation with Raleigh's top Bellafill injector today.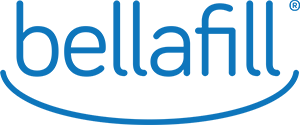 What is Bellafill?
Bellafill is a bio-stimulatory dermal filler. The filler is used to:
reduce the appearance of nasolabial folds (smile lines)
fade cheek acne scars by raising them to the surrounding skin
replace volume in sunken and hollow temples
correct sagging or wrinkling earlobes
fill hollow cheek spaces
define and strengthen the jawline
contour and augment the chin
How Bellafill works?
Bellafill is made up of two main, innovative components:
collagen gel (80%): creates smooth volume under your skin; it's also absorbed into the surrounding tissues
polymethyl methacrylate (PMMA) microspheres (20%): suspended within the collagen gel, your body forms this widely-used acrylic material into the "scaffold" that collagen grows around
Bellafill Results
How long do Bellafill results last?
Since Bellafill promotes the creation of collagen, its results may last for as long as 5 years.
Bellafill injections are best for patients who have enjoyed the effects of hyaluronic acid fillers but are looking for treatment options with more long-term results.
How quickly will I see results after Bellafill injections?
You can see the results of your Bellafill injections immediately.
Bellafill Before & After Photos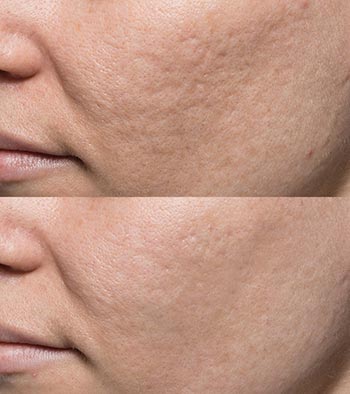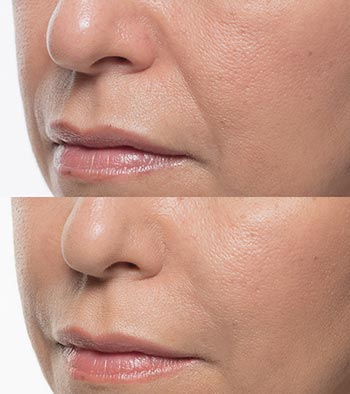 Is Bellafill Safe?
Studies show that collagen gel and PMMA microspheres found in Bellafill are safe for all skin types.
To ensure that you do not have any sensitivities, skin testing will be performed about 4 weeks before your Bellafill treatment. During the test, you'll be given a very small injection of Bellafill skin testing material under the skin on the palm-side of your forearm.
Please tell us if you are pregnant or breastfeeding, have allergies, are receiving other injection or wrinkle therapies, or have a history of bleeding disorders or scarring.
Testimonials from Bellafill Patients
Your Bellafill Procedure and Aftercare
How long is the Bellafill treatment?
Your procedure will take about 30 minutes. There is no downtime and you can return to your regular daily activities when you leave the office. You may receive a topical anesthetic to reduce any pain or discomfort from the injection.
Bellafill Aftercare
Avoid excessive sun/UV lamp and extreme cold weather exposure until the common redness and swelling have disappeared.
Request Your Bellafill Treatment Today!
Experience for yourself the benefits of Bellafill. Call (919) 521-8282 or contact us online to schedule your consultation today!
---