Non-invasive, Hormone-free Vaginal Treatment at Home
At New Life Aesthetics Medical Clinic in Raleigh, NC, we are here to help you with your most intimate health concerns. There's no shame in experiencing uncomfortable feminine concerns, but unfortunately, most women do not seek help and are completely unaware that these symptoms can actually be reversed.
Sure, you may be experiencing "normal" signs of aging, but does it have to be that way? We are here to tell you that you CAN get relief from vaginal discomforts and reverse the effects of aging and hormonal changes.
If you are looking for someone to talk to about your vaginal health concerns, call today to speak with our Women's Health Nurse Practitioner, Meredith Harris. Call (919) 521-8282 or contact us online today to schedule your private consultation! We promise to make you feel as comfortable as possible and help you find a solution to your concerns.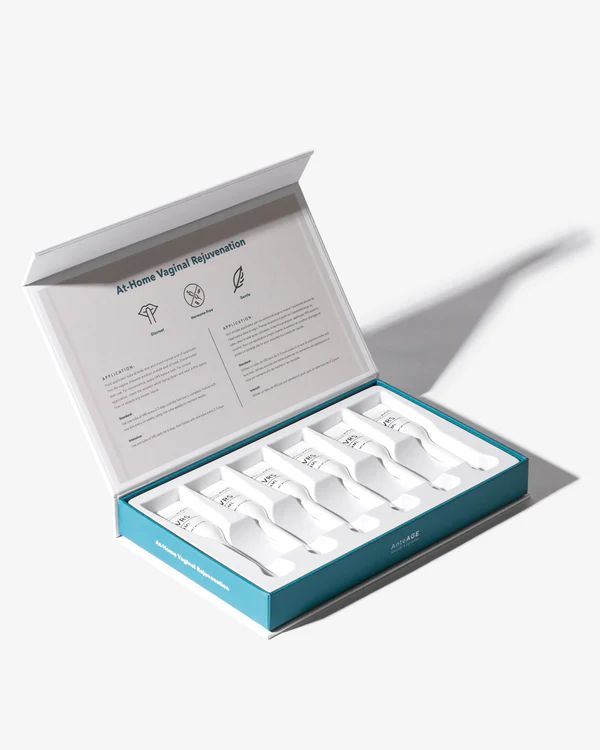 What is the AnteAge Vaginal Rejuvenation System?
The AnteAge Vaginal Rejuvenation System (VRS) is a revolutionary non-invasive, non-hormonal regenerative hydrator for all vaginal health concerns. The best part? You can do treatment in the comfort of your home.
VRS restores a youthful micro-environment in your vagina by utilizing the power of bone-marrow stem cells. Without any added hormones, the AnteAge VRS rebuilds the vaginal wall by using growth factors and cytokines so that you can naturally rejuvenate your vaginal health and alleviate any vaginal discomforts. The added hyaluronic acid increases the moisture that is native to your body and reduces inflammation.
What does the AnteAge Vaginal Rejuvenation System treat?
The AnteAge Vaginal Rejuvenation system is for all women at any stage of life. Whether you are experiencing uncomfortable symptoms due to age, childbirth, or menopause, the AnteAge system is a profound treatment option for your most intimate needs.
If you are experiencing any of the symptoms below, know that symptom relief is possible.
Dryness
Painful intercourse
Itching
Frequent urination
Painful urination
Peri or post-menopausal symptoms
Vaginal atrophy
Stress incontinence
You do not have to live with these symptoms. Call today to speak with Meredith to learn more about this profound treatment that can quickly be done in the privacy of your own home.
Call (919) 521-8282 or contact us online today to schedule your private consultation!
What are the benefits of the AnteAge Vaginal Rejuvenation System?
At New Life Aesthetics Medical Clinic, our mission is to provide our Raleigh patients with proven therapeutic treatment options that improve their quality of life.
VRS provides life-changing benefits for women who are suffering from aging vaginal symptoms. We have treated many women of all ages with the AnteAge Rejuvenation System to help them improve their vaginal health.
Clinical studies show significant improvements in dryness, pain, and vaginal epithelium thickness within 1-3 months.
Safe and effective treatment for vaginal tissue restoration
Helps increase sensitivity during intercourse
Reduces vaginal inflammation
Approved by oncologists everywhere
No added hormones and estrogen-FREE
Easy treatment option for women of all ages
Simple at-home treatment for comfort and privacy
Prevention of new visible signs of aging with every use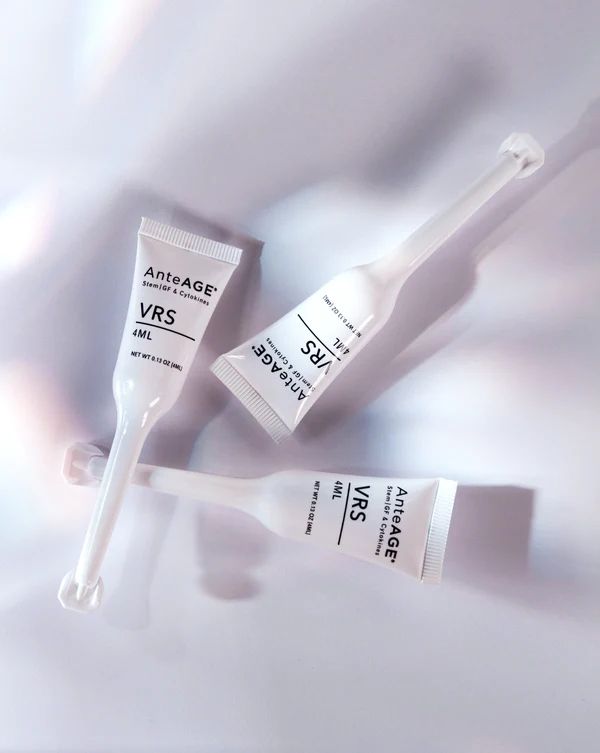 Is the AnteAge Vaginal Rejuvenation System right for me?
If you struggle with challenges that most women have but don't like to talk about, it's time to get relief. This simple at-home treatment for vaginal rejuvenation is exactly what you've been looking for.
During your private consultation, Meredith will help you determine if the AnteAge Rejuvenation System is the right treatment for you.
Call (919) 521-8282 or contact us online today to schedule your private consultation!
Frequently asked questions about VRS
How long does it typically take to see results?
Results vary from patient to patient, with some seeing results in as little as 4 days and others taking some time to achieve results. On average, most women see a significant improvement in vaginal health within 30 days.
How often will I need to do treatment for home care?
You will use one application every 2-3 days until your first box is complete. For follow-up care, you will use 1 box every month and apply 1 application every 6 days until you see improvements.
Can VRS work with other treatments?
Yes, VRS is an excellent option for post-laser treatment or similar treatments to help accelerate healing.
Request Your Consultation Today!
For more information on the AnteAge Vaginal Rejuvenation System, call today call (919) 521-8282 or contact us online today!
---